Garden Party in Oxford
A Wonderful 50th Birthday Party was celebrated in the garden of Oxford for Cheryl's special day.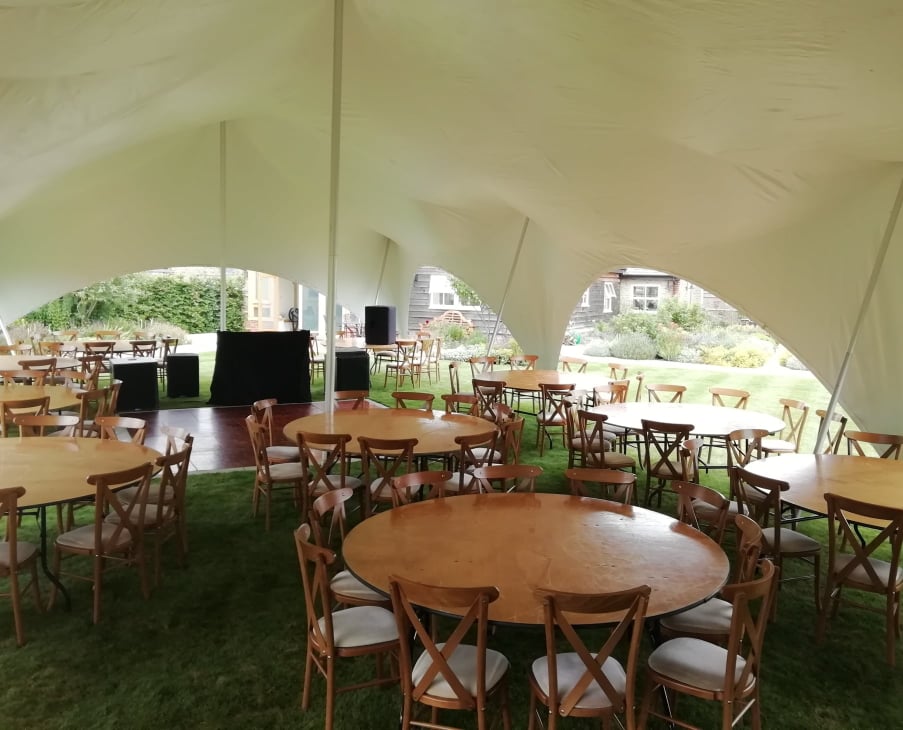 A fantastic marquee covered the party area at Cheryl's beautiful home and flashdancefloors were suppliers of our popular wooden oak parquet dance floor for the party. We delivered and installed the flooring and tested everything before guests, family and friends arrived for the celebrations. The party was fantastic a DJ Music area and with tables and seating areas created along with the dance floor and music to entertain everyone.
Happy 50th Birthday Cheryl
Flashdancefloors wish you a Wonderful 50th Birthday x